Call us now: 027 265 7667
Keeping Tabs is structured to provide you with the most economical combination of accounts and administration. It doesn't take a qualified accountant to enter your basic accounts payable invoices, but it does take some nous to reconcile, plan your cashflow and keep suppliers happy with timely payments. Keeping Tabs has this balance down to a fine art.
Hollie is the owner and our accounts extraordinaire, with nine years' experience across hundreds of clients and many industries. She loves numbers and balances accurate detail with big picture accounting. Hollie specializes in cash flow management, training, and analysis of accounts.
Pricing:
Our prices start from $55 per hour plus GST, but vary depending on your requirements. They are structured to be economical and we can work within your budget, so the best idea is to call and discuss your requirements.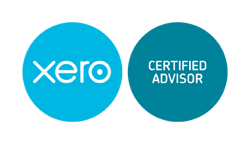 Go on, pick up the phone and call us on 027 265 7667.
You won't regret it.