Call us now: 027 265 7667
Numbers, finances, profit and loss, paperwork, IRD compliance, balance sheet - we're excited! Are you? Possibly not, and that's why you're here.
If the stress of the numbers and administration for your small business is getting too much for you, let us help. We can tailor a package to suit your needs, ensuring efficiency and economy.
At Keeping Tabs, our aim is to take the stress away from your finances:
We'll set up your chosen accounting package, and teach you how to use it in your business.
We'll get systems in place to ensure there are no surprises with tax deadlines.
We'll keep costs to a minimum. Part time staff have many overheads - contractors don't.
Our experience will ensure you can focus on doing the thing you love.
After all, that's why you got into business, isn't it?
Accounts Payable
We'll track your incoming invoices and ensure that your accounts are always paid on time.
Accounts Receivable
We'll prepare and send your invoices, and then follow up with your customers to make sure they are paid in a timely manner.
Payroll
We'll manage your payroll to ensure your staff are always paid and kept happy, and that your liabilities are clear.
Financial Planning
We know how to best plan and manage your business finances to even out your business cashflow.
IRD Compliance
Dealing with the IRD can be daunting. We will ensure deadlines are met, and compliance is achieved.
Software Training
New staff? New software? Our training is tailored to your specific requirements.
Software Conversions
We can assist in selecting the best accounting software for your business and then provide support during the transition.
Debt Collection
If your customers are slow to pay you, we have established processes for collecting debt - we're polite but effective.
Monthly Profit and Loss reports
We assist in providing these key financial reports every month so that you always know how your business is tracking.
Temporary Staffing Cover
We can cover for people on holiday or maternity leave, or provide extra resource if you are short-staffed.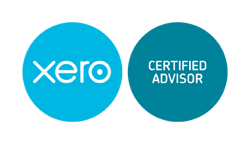 Go on, pick up the phone and call us on 027 265 7667.
You won't regret it.